Port of Iraklion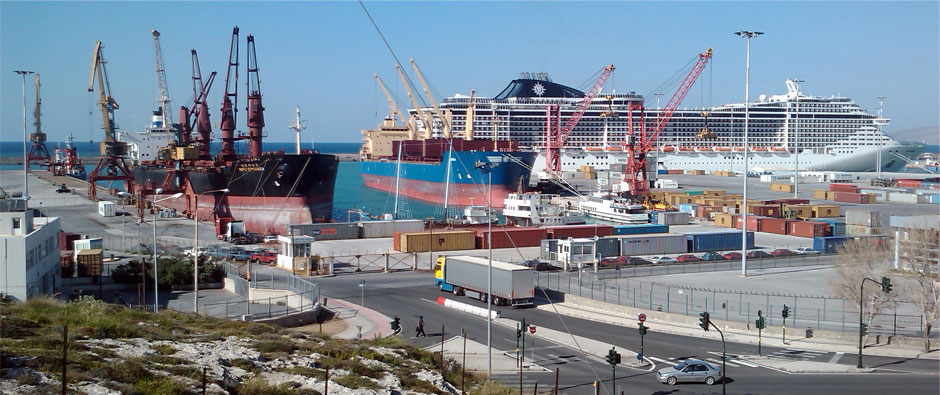 Iraklion - 35° 21'Ν, 25° 19'Ε
The city and port of Iraklion (or Heraklion) is located in the centre of the north coast of Crete and is the central and biggest port of the island, with big commercial, passenger and tourist traffic.
The berthing places of ships with installations with proper equipment, have determined for each category of vessel, like cruise-ships, container-vessels, conventional, bulk, dry and liquid cargo.
Extensive storing areas are available for containers' terminal and for storage of general cargoes.
Passenger piers, for passenger and cruise ships certified in compliance to ISPS regulations. Easy access to International Airport "Nikos Kazantzakίs" (2 k/m distance) with numerous daily flights to and from Mainland and Europe. Two daily ferries itineraries connect IrakIion with Mainland and islands.
Due to the fact that the island of Crete is lying almost in the center of the Mediterranean Sea and constitutes the crossroad the Lines from East to West and from North to South, this port is offered as transit port for the vessels crossing the Mediterranean Sea and it is the preeminently the proper point for ships in transit, for supplies, crew changes, bunkering e.t.c. alongside on in anchor.